Double-sided Screen (Front/Rear projection Screen)
Enjoy a

360°

image from the front and rear sides of the screen with just one projector!
Patents registered : USA, UK, China, Korea, and Japan
Award-Winning Technology (CES Innovation)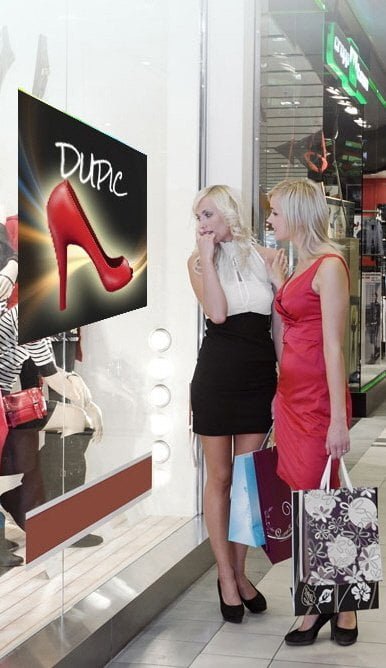 HOW IT WORKS?
A film screen with two times improved refractive index

Fiber optics powdered surface at the molecular level

This film has a two-times improved refractive index which makes the image refracted equally (1:1) from a projector on both directions. Fifty of the projection light (G) goes through the film (D) to the other side (G -> G");  the rest of the light (B) is refracted inside of the film and bounces back toward the projector.  (B -> B")

Same high resolution, wide viewing angle (180°), and no hot spot on both refracted and transmitted image.
TYPE OF DUPIC SCREENS
Standard dupic screens are three kinds. But we can always customize for you!