Mocom Projector Screen
Curved Projection Screen for simulator 
Mocom's multi-channel curved projection screen (multi-channel) is custom made upon your request.
Any degree and shape of projection screen is available for single or multi-projector displays.
Gives a sense of immersion
For visualization applications
For multi-channel simulation displays
Excellent for museums or exhibitions
Excellent for training simulators: flight simulators, driving simulators, military simulators, etc…
Please contact us for more information.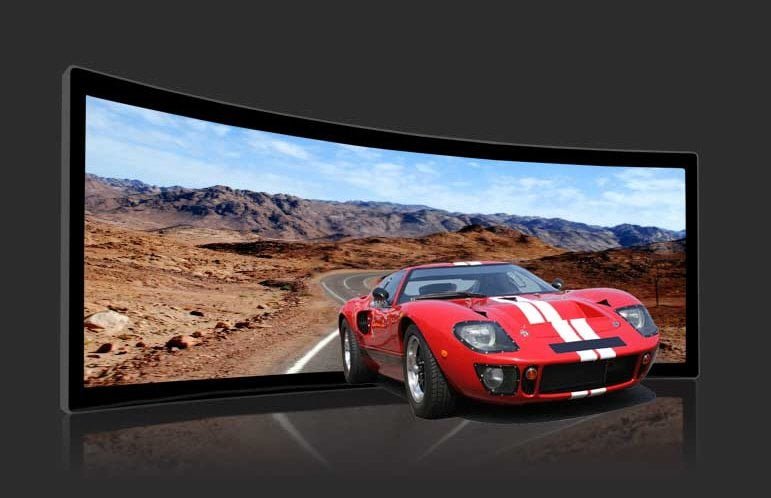 [accordion]
[accordion_toggle title="Specifications"]
Multiple channel projection displays
Custom-made
Tensioned screen/ field assembling
Three materials available
1. Model : MH3DC / MHW3DC – 3D Silver material (Height upto 3,150mm) up to FOV 120º
2. Model  : HSC , HSWC/ HSRC – High gain (7 gain)  film material (seamless height upto 1,660mm) up to FOV 120º
3. Model : MMWC – low gain (1 gain) material (seamless height up to 3,000mm) – any degree
[/accordion_toggle]
[accordion_toggle title="Sizes"]


[/accordion_toggle]
[accordion_toggle title="Photos"]
[nggallery id=20]
Please click here for more photos 
[/accordion_toggle]
[accordion_toggle title="Video"]

[/accordion_toggle]
[accordion_toggle title="Documents"]

Mocom Curved Screen Catalogue (4p)
[/accordion_toggle]
[accordion_toggle title="Inquiry"]

[/accordion_toggle]
[/accordion]